"This year will see producers Herbert Schwering and Christine Kiauk celebrating the 10th anniversary of their Cologne-based outfit operating under the name of COIN FILM.
But Schwering can look back on a career of almost 25 years in production, having founded COIN FILM's previous incarnation, ICON FILM, in 1993.
That company was involved in such films as Almut Getto's feature DO FISH DO IT? and Austrian director Jörg Kalt's CRASH TEST DUMMIES as well as feature documentaries by Hans-Erich Viet including MILK AND HONEY FROM THE ROTFRONT, which was nominated for the German Film Award. Meanwhile, the omnibus film LOST AND FOUND with short films by such film-makers as Cristian Mungiu, Jasmila Zbanic, Nadja Koseva, Stefan Arsenijevic, Kornel Mundruczó, and Mait Laas was the opening film of the Forum at the Berlinale in 2005.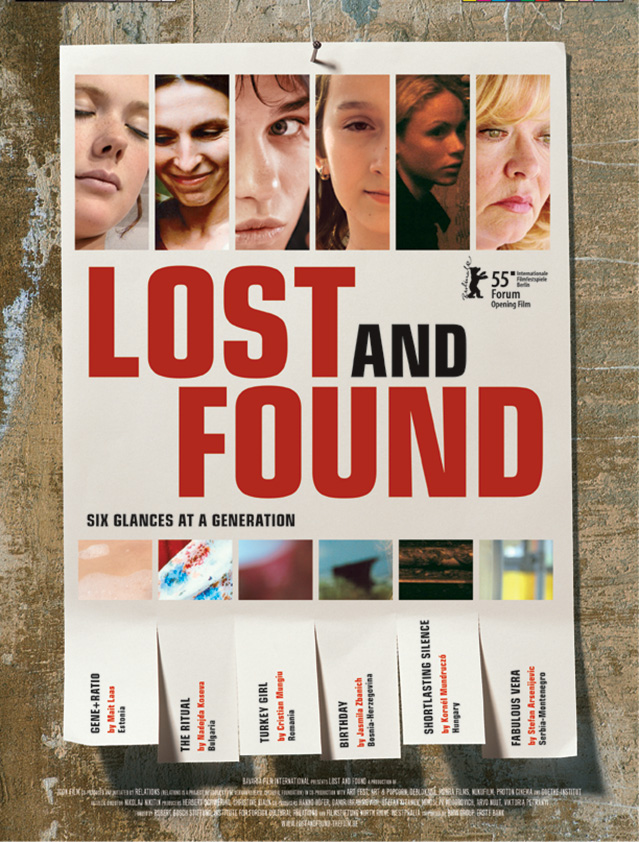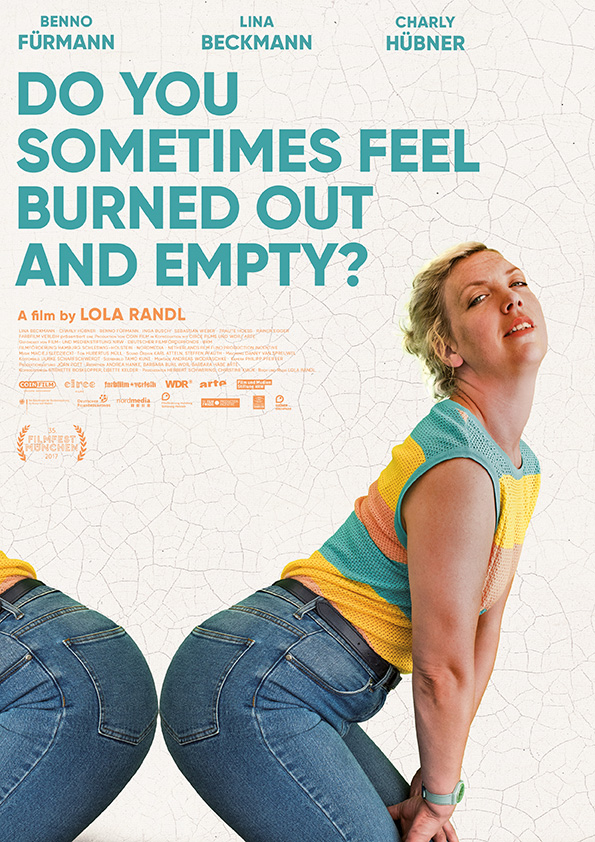 "There are two main strands to our company's activities: co-productions of fiction films and documentaries," says Schwering who runs COIN FILM (the COIN stands for "Cologne Independent") together with Kiauk who had joined the predecessor in 2001.
The company co-produced Serbian filmmaker Stefan Arsenijevic's feature debut LOVE AND OTHER CRIMES in 2008 after their collaboration on LOST AND FOUND, and has now become a regular production partner with the Dutch producer Stienette Bosklopper of Circe Films on the films by Nanouk Leopold.
This began in 2010 with BROWNIAN MOVEMENT, starring Sandra Hüller and premiering in Toronto that year, and continued with the 2013 chamber piece IT'S ALL SO QUIET, based on Gerbrand Bakker's eponymous novel, and has now resulted in the latest partnership on COBAIN about a 15-year-old boy trying to get his pregnant mother to abandon her self-destructive lifestyle.
Similarly, other Dutch producers have become aware of COIN FILM over the years leading to Revolver and IJswater Films: the German company came onboard actress-director Tamar van den Dop's feature SUPERNOVA, which premiered in the Berlinale's Generation in 2014, and was a partner for Keyfilm on writer-director Saskia Diesing's feature NENA, starring the German actor Uwe Ochsenknecht and the Dutch actress Abbey Hoes, who was a Shooting Star at the 2015 Berlinale when the film screened in the Generation sidebar.
COIN FILM is currently the German partner on BAGHDAD IN MY SHADOW, the latest film by the Swiss-Iraqi director Samir, which follows on from their collaboration on his 2014 feature documentary IRAQI ODYSSEY which was the Swiss candidate for the Best Foreign Language Film Academy Awards® in 2015.
"This fiction film is based on certain elements from the documentary and is a family drama set in a café for Iraqis living in exile in London," Schwering explains. "We are shooting almost exclusively in Cologne on sets of the café built at the MMC Studios, and the exteriors in London will be done later in the year in December."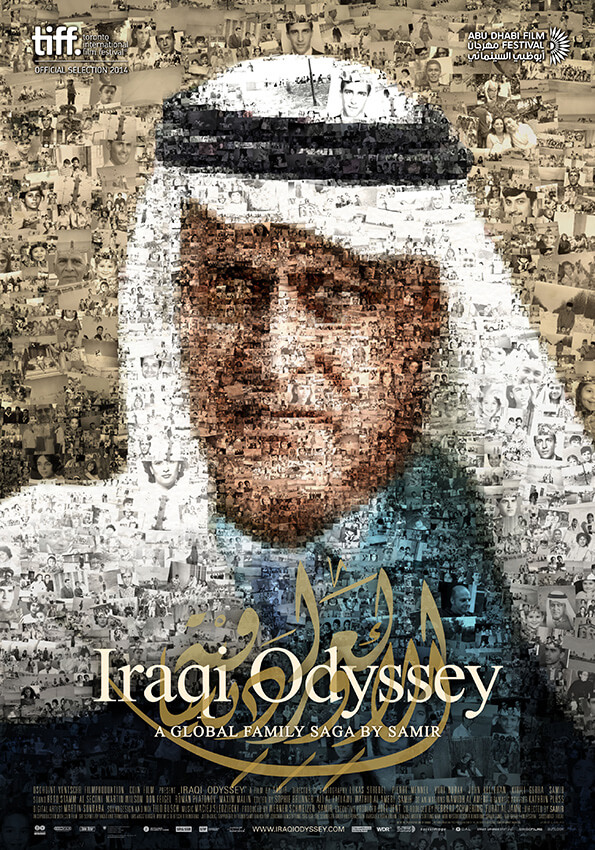 "Our German-language productions can either be as a majority or minority partner," Kiauk says. "It's part of our long-term strategy at the company to be flexible as a partner in order to maintain and develop these working relationships."
One particularly fruitful collaboration has been with the writer-director Lola Randl, starting in 2008 with DAYS IN-BETWEEN – which premiered at the Berlinale's Perspektive Deutsches Kino that year – and continuing with THE RHINO AND THE DRAGONFLY (2012), THE INVENTION OF LOVE (2013), and, most recently, DO YOU SOMETIMES FEEL BURNED OUT AND EMPTY? which premiered at the Filmfest Munich at the end of June and was co-produced with COIN FILM's "regular" Dutch partner Circe Films.
Charly Hübner, Benno Fürmann and Lina Beckmann star in the quirky comedy about a marriage counselor whose life is thrown out of kilter with unexpected consequences when she wakes up one morning to see a doppelganger standing right in front of her.
"Lola's film and Markus Sehr's THE SMALL AND THE WICKED from two years ago are the kind of direction we want to follow," Schwering suggests. "We are looking to combine entertainment with sophistication and are inspired in these efforts by the Scandinavian comedies."
"We want to show that there is another kind of German humor apart from what is offered in the mainstream and that such comedies can also include socio-critical elements and irony," Kiauk says.
COIN FILM's development slate already includes a comedy, ANOTHER DAY IN PARADISE, by the director Michael Schorr of SCHULZE GETS THE BLUES fame, about a man who wakes up one day to find that his words are becoming increasingly out of sync whenever he starts speaking.
"There is always a political imperative to the subjects we select for our other strand, the documentaries," Schwering explains. "You can see that with IRAQI ODYSSEY and THE BARBER AND THE BOMB – about a nailbomb attack on a Turkish hairdresser's in Cologne – and now on MR. GAY SYRIA."
The Turkish-French-German co-production with writer-director Ayse Toprak's Toprak Films and and Les Films d'Antoine centers on the staging of a Mr. Gay Syria competition in Istanbul to raise the profile of gay Syrian refugees living in Turkey as preparation for participating in Mr. Gay World finals in Malta.
"It wasn't an easy project to finance and we turned to crowdfunding to raise the finance to complete the film's post-production," Kiauk recalls. "This was a very valuable experience as a way of creating a greater visibility for the project and we actually raised even more than we had set out to collect."
MR. GAY SYRIA had its world premiere at the Sheffield Doc/Fest in June and was picked up by Taskovski Films for international sales, with Edition Salzgeber set to handle the German theatrical release.
Meanwhile, COIN FILM is currently working on a documentary portrait of the veteran actor Mario Adorf, with distributor NFP marketing & distribution as a co-financier.
While Schwering and Kiauk intend to remain true to the company's strands of co-production, German feature films and documentaries, the two producers are not planning to stand still, but are exploring the potential for new areas of production such as children's TV series.
In addition, a family entertainment project – JOJO KICKS THE REAL WORLD is being developed as a live-action feature with 3D animation, which would necessitate a higher budget and co-production partners as part of the package.
Martin Blaney