WHERE ARE YOU GOING, HABIBI? is a witty buddy movie about Ibrahim, young, gay and Turkish, who falls in love with Alexander, a German show wrestler and criminal who is straight. The two form an unlikely couple and a kind of love story develops between the two men that surpasses both of them.

A story about love, crime and an impossible friendship.
Director
TOR IBEN is a self-taught filmmaker and journalist for print media and television. His award-winning films include: the shorts 2,3 LIFE (2005), BLONDIE (2006), UNDERGROUND (2007), LOVE KILLS (2007), SOMEBODY GOT MURDERED (2008), SLEEPER (2009), and THE PHALLOMETER (2013), and the features CIBRÂIL (2010), THE PASSENGER (2013), and WHERE ARE YOU GOING, HABIBI? (2015).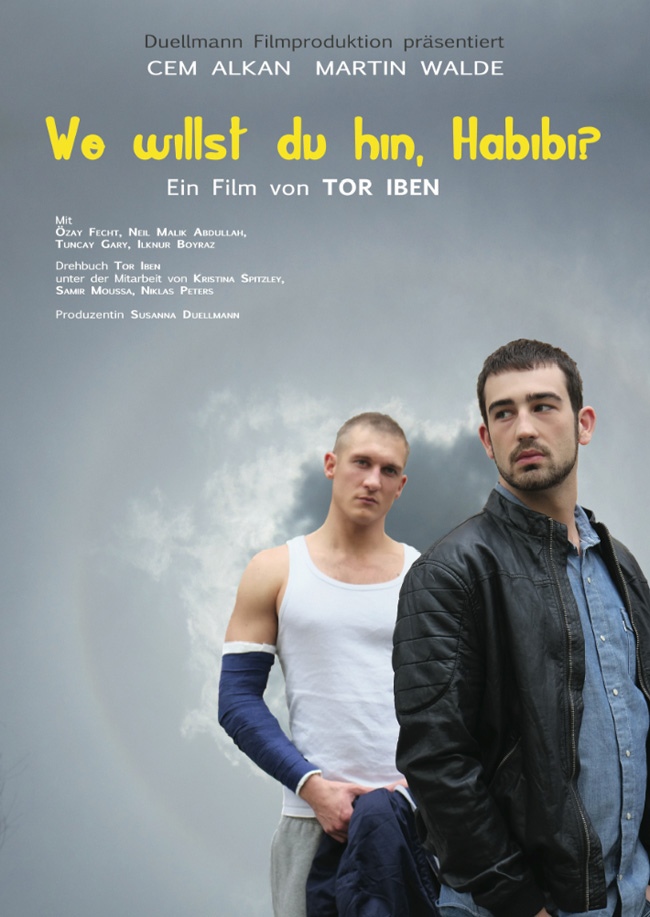 Tor Iben photos © Duellmann Filmproduktion