Amother walks out on her husband and two children without a word of explanation. She's driven by an irresistible force. She wants to be free.

Nora roams through a museum in Vienna, has sex with a young man and hitchhikes randomly on to Bratislava. She hides her identity by telling little lies. She changes her look, finds work as a chambermaid and makes friends with a young Slovakian stripper, Etela, and her husband Tamás, a cook. Meanwhile in Berlin, Philip is trying to manage his family, his job and his affair with Monika. Against his own convictions he has to defend a racist teenager in court, who has beaten an African man into a coma. He struggles with his role as a single parent and cannot really commit himself to Monika as his everyday life has lost meaning since Nora disappeared. The only person Philip really opens up to is the unconscious coma patient.

Nora's desire for freedom is Philip's chain.
Director
JAN SPECKENBACH studied directing at the German Film and Television Academy (DFFB) in Berlin. His short film THE OTHER DAY IN EDEN premiered in Cannes' Cinéfondation in 2008. One year later, his short film SPARROWS started it's successful worldwide festival circuit in Cannes, too. His debut feature film REPORTED MISSING premiered at the Berlinale and was nominated for the European Film Awards in 2012. His second feature FREEDOM has it's world premiere in competition at the Festival del Film Locarno.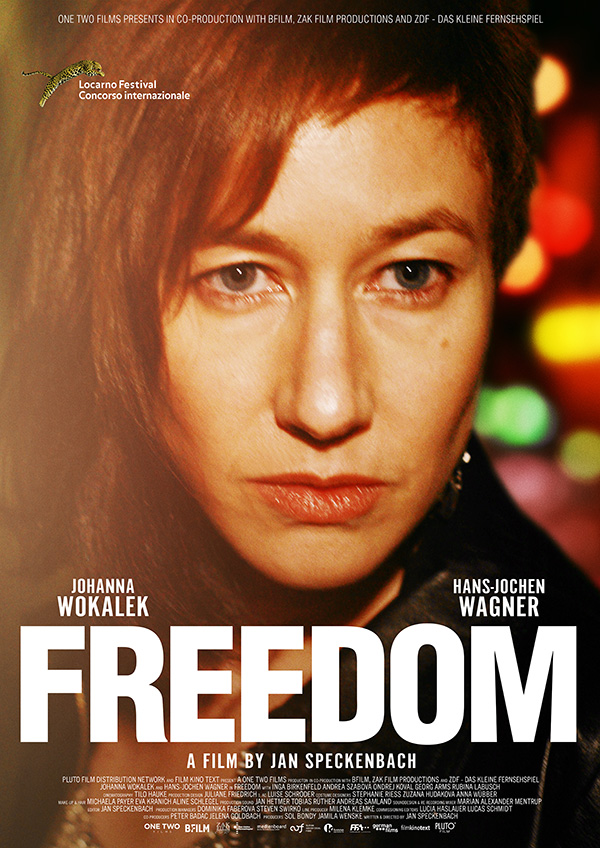 photos © Tilo Hauke/One Two Films, Poster © Joachim Gern/Midnight Marauder