Filmgalerie 451 as a producer had its beginnings more than 20 years ago in the basement of Stuttgart's Filmgalerie 451 video rental store which had been launched by Irene von Alberti and Frieder Schlaich during their university days with the company name as an homage to François Truffaut's adaptation of the famous Ray Bradbury novel.
In 1995, the company made its first foray into production with the feature film PAUL BOWLES — HALF MOON, based on three short stories by the American ex-pat Paul Bowles and co-directed by von Alberti and Schlaich, and followed with such films as Monika Treut's DIDN'T DO IT FOR LOVE (1997) and Schlaich's OTOMO (1999).
"Our really active phase as producers came ten years ago when we made the move from Stuttgart to Berlin," Schlaich recalls. "Since then, we have produced our own projects where we are the directors — such as Irene's TANGERINE (2008) — as well as films by other directors such as Christoph Schlingensief and Werner Schroeter."
"We always felt it to be very important to enable these artists to make their films because the increasing bureaucracy in the film funds made it more and more difficult for their kind of films to be made."
The collaboration with Schlingensief on THE AFRICAN TWINTOWERS came after Filmgalerie 451 had been releasing the filmmaker's previous titles on video and DVD for more than 10 years.
And the company served as the German production partner on Schroeter's 2008 film DIESE NACHT — NUIT DE CHIEN which premiered in Venice that year, as well as for Elfi Mikesch's intimate portrait of Schroeter, MONDO LUX, first shown in the Berlinale's Panorama in 2011.
"It was a great blow when Christoph and Werner both died within the space of three months in 2010," Schlaich says, pointing out that this then prompted them to make the decision as to whether they wanted to become more involved on the production side.
"I always had an admiration for those directors who didn't want to make films just to please," he adds. "Schlingensief was someone who really took risks, but nevertheless remained an anxious kind of person who needed support."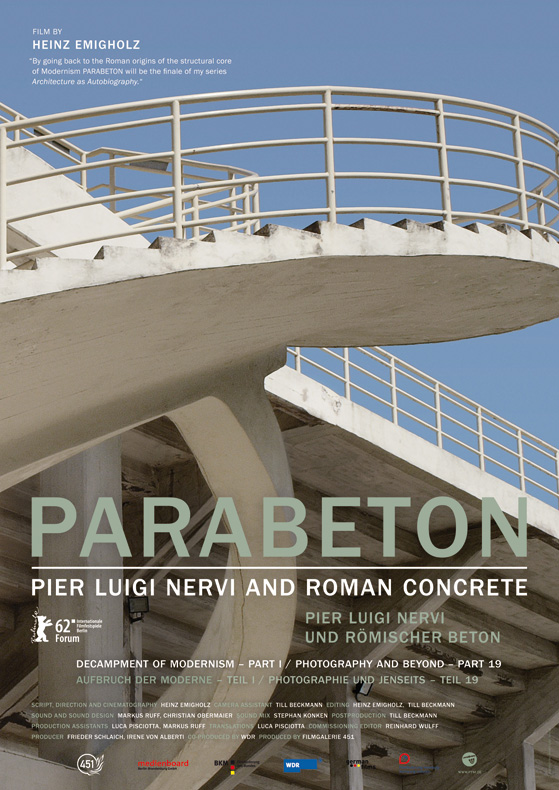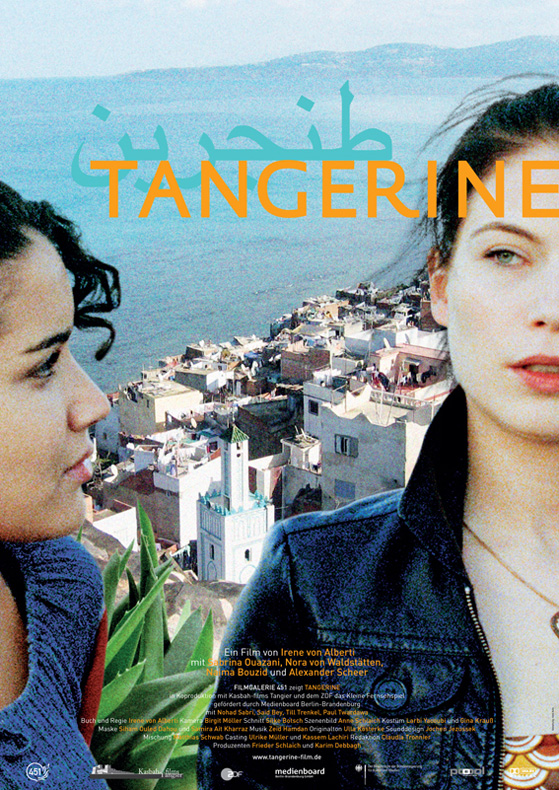 Although Schlaich and von Alberti both work as directors, they have never imposed their own vision on the directors with whom they have worked over the years. "I have always said that I would never want to produce films where I am standing next to the director and telling him: 'I could that better'", he explains. "Especially because the sort of films I do myself are so much different. My role as a producer is to be at the service of the filmmakers and be prepared to show a curiosity for what they are wanting to achieve."
Something approaching a filmmaking family had been created with Schlingensief and Schroeter before their untimely deaths cut this dialogue short. However, this concept has been continued with the experimental filmmaker Heinz Emigholz who began shooting his latest film STREETSCAPES (see Upcoming Films) at the beginning of April.
Schlaich was an assistant cameraman on Emigholz's THE HOLY BUNCH some 20 years ago, and when Filmgalerie 451 produced the first film together – GOFF IN THE DESERT in 2003 — he suggested structuring it as part of a series rather than as a single film. This resulted in the ARCHITECTURE AS AUTOBIOGRAPHY series focusing on the works of such architects as Bruce Goff, Auguste Perret and Pier Luigi Nervi.
"We had such a marketing approach even for the smaller films, and it has paid dividends," Schlaich observes, pointing that Emigholz's films are constantly in demand for retrospectives around the globe, whether it is in São Paulo, Belgrade or Seville.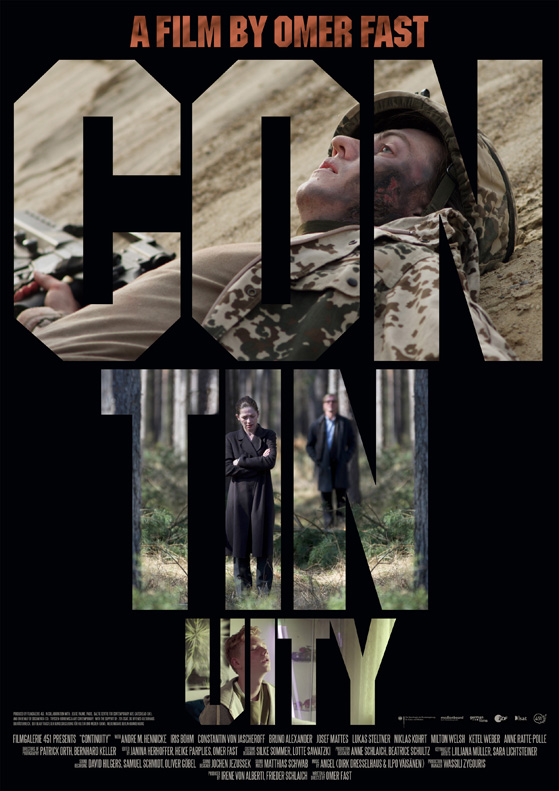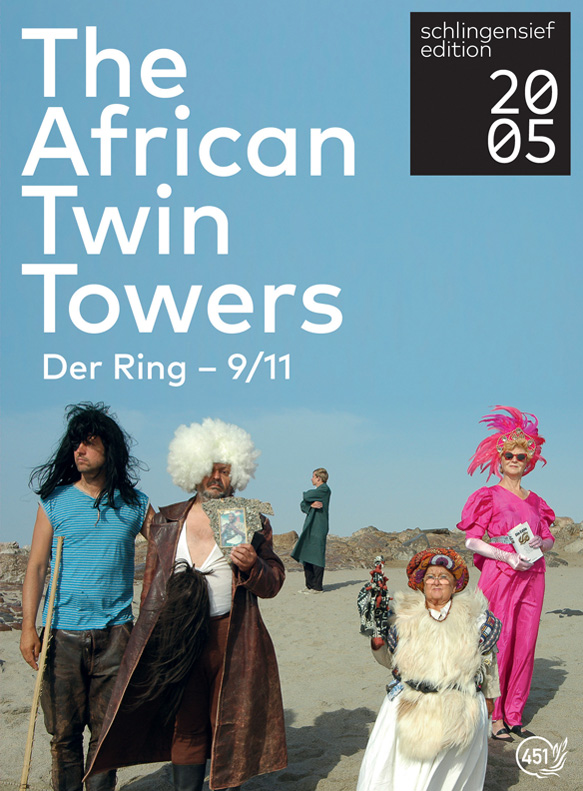 In addition, Emigholz's films are one of the mainstays of Filmgalerie 451's DVD label along with back catalogues of films by Roland Klick, Christoph Schlingensief and Pier Paolo Pasolini.
Another member of the 'family' is the Jerusalem-born visual artist Omer Fast whose latest feature CONTINUITY, based on a short version premiering at the documenta13, was shown for the first time in the Forum Expanded section of the Berlinale in February. In addition, his previous two shorts 5000 IS THE BEST and EVERYTHING THAT RISES MUST CONVERGE are available for screenings in cinemas together with CONTINUITY.
A new chapter in the company's production activities began last year with the work on Angela Schanelec's latest feature THE DREAMLIKE PATH, which is currently in post-production. "This has a much bigger budget and also sees us co-producing with WDR and ARTE," Schlaich says about the project which was shot between August and November last year.
Starring Miriam Jakob, Thorbjörn Bornsson, Maren Eggert and Phil Hayes as two couples separated in time by 30 years, the drama is described as being "a film about powerlessness and happiness, showing what it means to be part of a society that develops unheeding of our needs and capabilities, putting economic and power political interests first."
Moreover, von Alberti and Schlaich are set to be widening their horizon as producers with Robert Schwentke's (FLIGHTPLAN, RED, INSURGENT) next feature project DER HAUPT­MANN (working title, see Upcoming Films) which is set to go into production at locations in Poland and Germany later this year.
"We've known Robert for a long time because he was one of the students who helped out in the video store back in Stuttgart," Schlaich recalls. "He has been developing the project for the past eight years. It is based on a real story and appeals to his particular fascination with the darker depths of the human soul. You could already see that in his debut TATTOO, and this will also be the case with DER HAUPTMANN."
With a budget set at 5 million euros, DER HAUPTMANN will be the largest project ever tackled by the Berlin-based outfit. But an old friend, the Portuguese producer Paolo Branco of Alfama Films — who had been the lead producer on Schroeter's DIESE NACHT — will serve as the French co-producer and also handle international sales, with Lodz-based Opus Film, the producer of the Oscar®-winning IDA, acting as the third partner.
"We see a great potential in Robert and believe that the film could be successful on an international level," Schlaich says. "That's something we definitely want to do: make films that find their place in the market."
Martin Blaney