Producers Gunter Hanfgarn and Andrea Ufer are remaining faithful to their credo as their company approaches its 25th anniversary next year. "Whatever we do is always connected with passion, passion for a story and passion for a filmmaker's vision," Hanfgarn says. "Documentaries are a real passion for us because there are so many strong stories to be found in reality," he adds. "They are a bit like a puzzle that you have to solve with your collaborators. Sometimes, it can take years before you find that solution, but the end result has always been a great film."
Hanfgarn and Ufer had originally met whilst working for the regional TV station RIAS TV in the late 1980s/early 1990s and decided in the summer of 1991 to take the step to launch their own independent production company.
"I used to say that we cover everything except animals and sports," says Andrea Ufer about the company's output over more than two decades. "But, even that's not the case since we made the film SPORTSFREUND LÖTZSCH in 2007 about a top East German cyclist from the 1970s who was persecuted by the Stasi secret service and could never attain international recognition because he wasn't allowed to participate in the big competitions. Our films have frequently tackled socio-political subjects as well as very individual and personal stories told by the filmmakers themselves," she explains.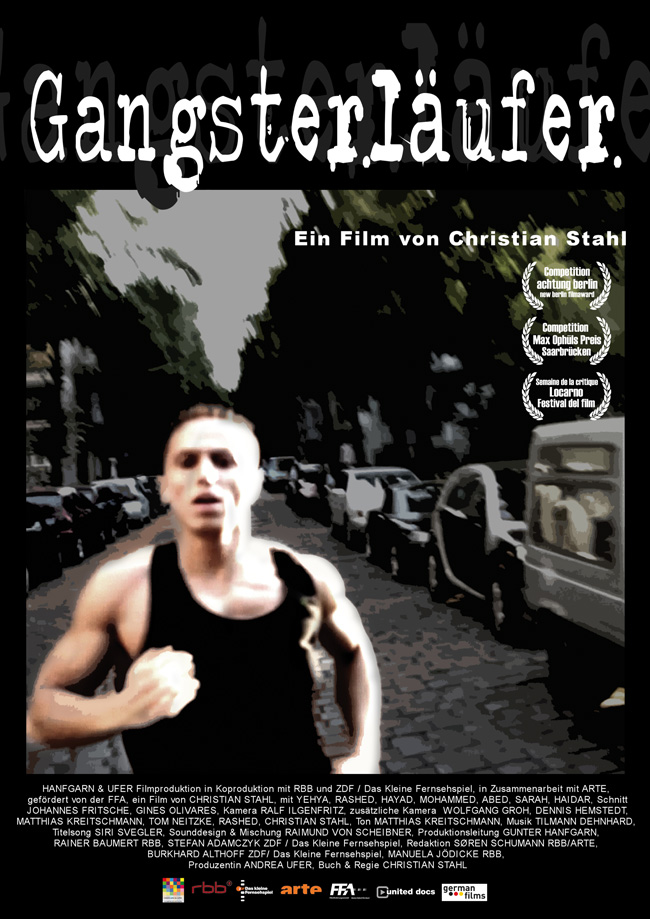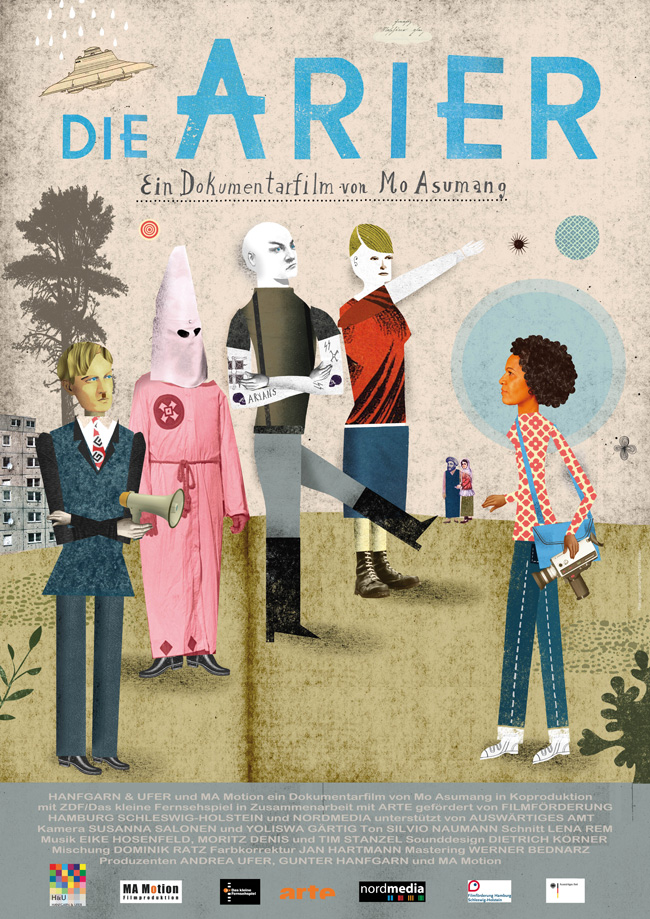 Aursory glance at Hanfgarn & Ufer's line-up over the past two decades shows the range of subject matter: from films delving into the world of cinema itself (Georg Misch's CALLING HEDY LAMARR and Angela Christlieb and Stephen Kijak's CINEMANIA) through the impact of past events on the present day (John Burgan's documentary parable FRIENDLY ENEMY ALIEN, Maria eresa Curzio's VACUUM) to very personal stories by the filmmakers (Jack Rath's BETWEEN HOME, Mo Asumang's THE ARYANS, and Bin Chuen Choi's MOTHER'S DAY).
"Many people come specifically to us with their stories because they have the feeling that they will be looked after well," Hanfgarn notes. "What's more: we don't shy away from conflicts with commissioning editors when it's a case of defending a filmmaker's vision — and this results in a real feeling of trust developing between us."
He says that the TV stations are "increasingly wanting the documentaries to be more like fiction films with a narrative and clear-cut ending", while the fiction films are often "tending to be more like documentaries as you can see with a film like VICTORIA."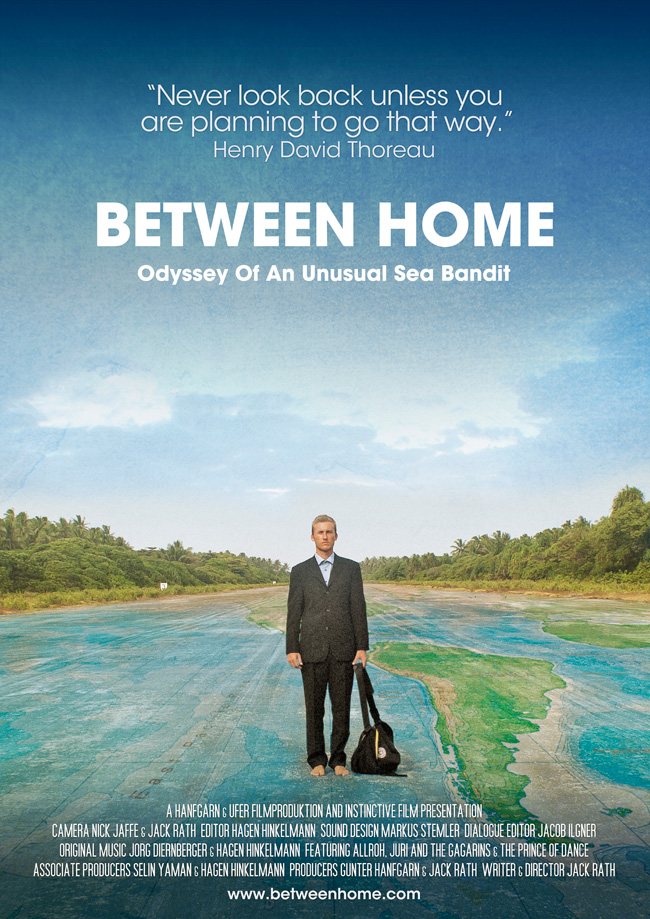 Both Hanfgarn and Ufer point to the long-standing and good working relationships that they enjoy with commissioning editors at the various German public broadcasters. They have collaborated on several occassions with ZDF's Das kleine Fernsehspiel unit on such films as Asumang's THE ARYANS, Christian Stahl's 2010 portrait of a Lebanese petty criminal in Berlin's Neukoelln district, GANGSTERLÄUFER, and Susanna Salonen's 2014 feature film PATONG GIRL. ZDF/ARTE was a partner on, among others, Silvia Beck and Georg Misch's I AM FROM NOWHERE, Rouven Rech and Gudrun Widlok's 2010 docu-fiction ADOPTED, while NDR served as a co-producer on Michael Richter's 2013 parallel montage AUSGEDIENT about the training of German soldiers for their service in Afghanistan and the treatment of traumatized soldiers coming back from international hotspots.
Hanfgarn and Ufer's efforts have been recognized over the years as many of their docu­mentaries have been awarded prizes at film festivals around the globe. Their 2002 production CINEMANIA won the Golden Starfish as Best Documentary at the Hamptons International Film Festival in 2002, SPORTSFREUND LÖTZSCH picked up the Discovery Channel Audience Award at the 2007 DOK Leipzig, THE ARYANS received the Best Documentary and Audience Awards at the Phoenix Film Festival and the Magnolia Award in Shanghai last year, to name just a few.
In addition, the production of Iranian-born Ayat Najafi's NO LAND'S SONG – the story about a young Iranian woman composer's plans to organize a concert of legendary female singers in a country where women are forbidden for religious reasons from singing in public – has attracted a raft of awards from festivals in Leipzig, Krakow, Montreal, Gijon, Los Angeles and Berlin, among many others, since premiering last year. This successful run has now been crowned by the announcement that the European Film Academy has selected Najafi's film for the 2015 selection for the European Documentary of the Year award.
The company has not remained a hard and fast documentary production house, having made its first foray into the fiction film arena in 2011 with Iranian writer-director Reza Serkanian's EPHEMERAL WEDDINGS where Hanfgarn & Ufer served as associate producer. Since then, Hanfgarn's family connections to South America has led the company to becoming sought after as a partner for feature films from Chile, Venezuela and Argentina. A start was made with Fernando Guzzoni's CARNE DE PERRO in 2012 which won the first prize in the New Directors section at the San Sebastian International Film Festival and was followed a year later by Mariana Rondon's PELO MALO. This co-production with Venezuela and Peru was awarded the Spanish festival's Golden Shell, SIGNIS Award and Sebastiane Award at the 2013 edition. This autumn saw the premiere of a co-production with Argentina and Holland of Francisco Varone's road movie CAMINO A LA PAZ.
While Hanfgarn & Ufer was a minority partner on these first co-productions, it was in the driving seat of a fiction project for the first time when it took on Susanna Salonen's Thailand-set family drama PATONG GIRL, made as a co-production with ZDF's Das kleine Fernsehspiel and with funding from BKM, Nordmedia and Filmförderung Hamburg Schleswig-Holstein. "Fiction is a quite different kind of business," Ufer explains. "It's a different way of dealing with people — and you have all these specialists working in their own department on the film set, thirty instead of three. As a producer, you suddenly have just one job and not five."
"The great thing about documentaries is that you are often working with little funds and only a small crew but you can have a great film coming out at the end," Hanfgarn observes. "I wouldn't want to miss having this challenge."
Thus, the company's future as it prepares to enter its second quarter century is set to be characterized by a mix of docu­mentary and fiction and domestic German and international projects. The current slate at the preparation or financing stage includes US-born, Berlin-based filmmaker Rick Minnich's docu­mentary THE STRAIT GUYS, Villa Aurora residency participant Alice Agneskirchner's documentary HOW HOLOCAUST CAME TO GERMANY, writer-director Kathrin Frank's German-Argentinian feature film CRUZADAS, and two co-productions planned between Germany and Poland: Lars Hubrich and Marcus Lenz co-directing the feature 1000 AMEISEN, and Igor Chojna's documentary BORDER BARBERS.
Martin Blaney