IT is shortly before Christmas and the winter sunlight is glistening weakly outside the window when Jella Haase comes through the door wearing a woolly hat and thick scarf. Those who know her only as the rather flashy Chantal from the FACK JU GÖHTE films would scarcely recognize the 23-year-old now. We met in the office of her Berlin agent, following the recent announcement of the European Shooting Stars 2016, who will be presented during the Berlinale. And Jella Haase will be representing Germany. But there is no evidence of excitement. She greets me with a friendly smile and rather tired eyes, but a firm handshake. "I had 18 hours filming yesterday and I'm still a bit shattered," she says apologetically. In the hour that follows, however, there is no sign of tiredness: alert and animated, she answers all my questions.
Her selection as the German Shooting Star 2016 came only a few days before. Very surprising, she says, "Of course, I was absolutely delighted." Born in Berlin-Kreuzberg, after an extremely successful but also exhausting year, actually she had intended to be away on holiday by now. No chance of that for some time yet. "First of all, I need to let it sink in," she admits. As yet she has no concrete expectations of the event which has helped to push the international careers of colleagues such as Moritz Bleibtreu, Franka Potente and David Kross. "They may come, of course, but my first priority is to manage all the appointments and still keep some sort of private life," she says with a laugh.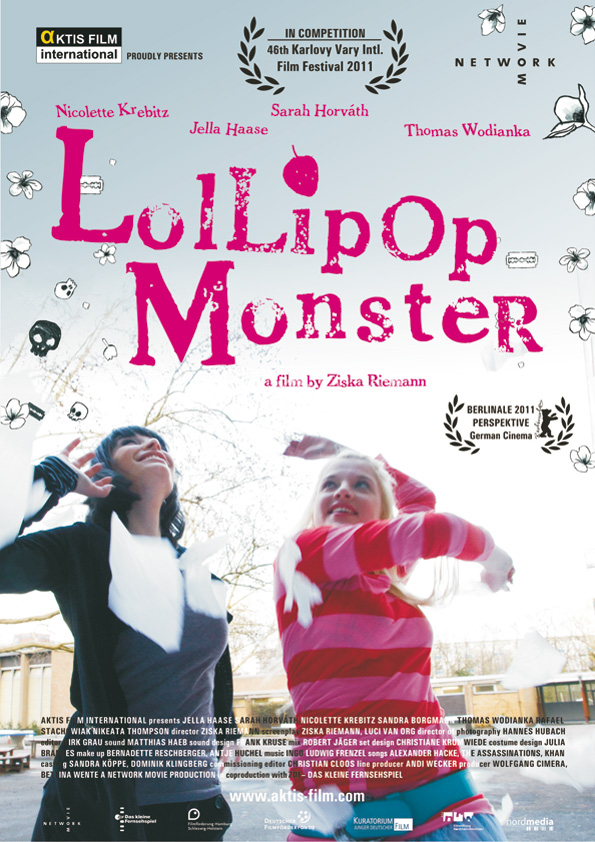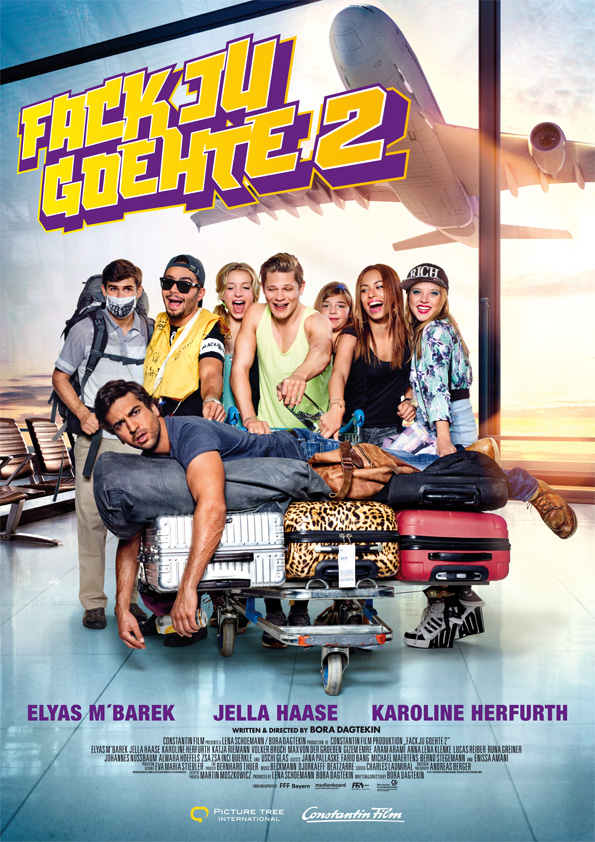 "The title Shooting Star sounds a bit strange somehow, when recalling Jella's career to date. She has been appearing regularly in front of TV cameras since the age of 16, and she received the Günter Strack Prize for her role in TATORT — PUPPENSPIELER in 2013. Her first leading roles in the cinema were in the pop youth drama LOLLIPOP MONSTER and as a would-be neo-Nazi bird in COMBAT GIRLS, for which she received the Bavarian Film Award as Best Up-and-Coming Actress. And then came her explosive double breakthrough with the school comedy FACK JU GÖHTE: the first part was seen by 7.4 million viewers in 2013, the sequel by 7.6 million last year. Her character, a gobby but not very bright problem pupil called Chantal, has long been a cult figure among teenagers. And despite a wide range of work, Jella needs to make sure she doesn't get type cast. She takes care to accept as wide a variety of roles as possible, now more than ever. "But sure, this huge success is mainly a blessing because as a result I have become known to so many people. And I am incredibly proud that I helped to create a character that has developed such status."
So far, it has been mainly sassy, impossible to control kids to whom she has lent face and voice. She has certainly mastered the whole range: hugely funny as Chantal to movingly dramatic as a traumatized girl in the psychological drama 4 KINGS. She admits that such small-budget films and extreme characters remain closest to her heart. Her direct, natural presence in these roles on the big screen did not come by chance. There is nothing artificial or pretentious about it; she is simply there, in the moment. She describes herself as guided by gut feelings, she never went to acting school. "I work in a very intuitive way, I don't have any trained technique, but I do have my methods." For each of her roles she develops a profile, writing everything down in a notebook, which she always takes with her to shootings. "The rest evolves in conversation with the director. A good director knows how to ask the right questions."
Now she is looking forward to the chance to meet European casting agents in the context of the Shooting Stars event. Dreaming of an international career? "Well, you can always dream, and I love French cinema, for example, but I won't be working doggedly towards that." She has a mantra that keeps both feet firmly on the ground: "Everything happens for a reason."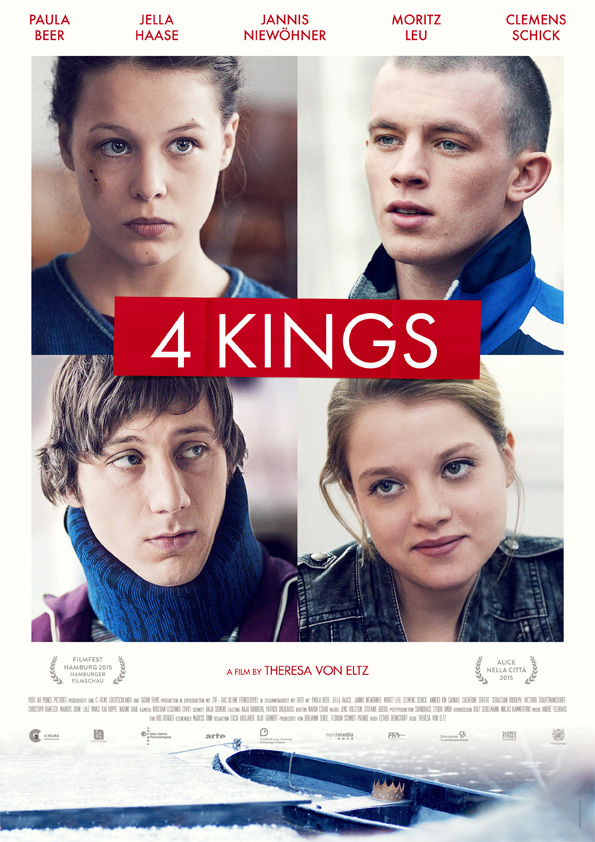 The new year has more lined up for her. In January the drama LOOPING celebrated its world premiere at the Max Ophüls Festival, the drama NOWHERE will be launched in cinemas, and in the new Dresden-based TATORT series she is playing one of the leading roles as an ambitious police trainee. But she is not yet sure whether this will develop into a regular role. "At the moment I don't want to pin myself down for so long, I'm still too young for that, I want to try out so much," she says and continues to move back and forth effortlessly between cinema and television.
As far as predictions for the future are concerned, we go so far but no further. She is unwilling to talk about the many scripts she is reading currently, and she won't reveal anything about as yet un-filmed projects or the mysterious 18-hour shoot the day before. On principle, she won't make any long-term plans in her life. "I wouldn't be as easy-going then, and that would be awful," she says. "I have dreams, of course, but calculating is nonsense, that's not like me. Perhaps when I am 30 I will take up a completely different profession."
In addition, Lieblingsfilm is currently at the financing stage for a children's film project, ALPENBRENNEN, by Tobias Wiemann as a co-production with Bolzano-based Helios Sustainable Films. Budweg met the filmmaker at the Golden Sparrow Children's Film & TV Festival in Gera/Erfurt where his fairytale TV movie VON EINEM DER AUSZOG DAS FÜRCHTEN ZU LERNEN won the Best Actress award in 2015 and was impressed by his skill at directing children.
That is very unlikely, however. In Germany Jella Haase has long been a star, even at the age of 23. She may soon conquer European cinema as well. She's got what it takes, and at the Berlinale she will convince the international casting agents of that, I am sure. Afterwards, there will still be time for a holiday.
Thomas Abeltshauser