IT is something of a platitude to say that everyone starts in a small way, but rarely is this as apposite as in Kostja Ullmann's case. His parents – actor Volker Ullmann and dancer Manelle Ullmann – founded the Stage School in Hamburg not long after his birth, and their son watched them at work there even when he was a very small boy. "At that time, the desire to become an actor myself one day was probably already developing in my subconscious," Ullmann says now, looking back. "But when I stood on the stage and before the camera for the first time, aged eleven, at first it was just a matter of fun for me, a hobby alongside my schooling. It wasn't until a few years later that I realized properly how it could also be a profession with which you might even earn money."
Supported and encouraged by his parents – "at least after they had realized that I really enjoyed acting, not that they could have stopped me by then," as the now 32-year-old actor emphasizes, laughing – he appeared subsequently in numerous student films and TV productions. By contrast, Ullmann's studies at acting school were crowned by little glory. "I had difficulty with the fact that they wanted to change me completely," he explains with regard to this short chapter in his career. "Of course, I know that they like to polish the rough diamonds at such schools. But I felt that I had already learned some things in all the years I had worked for television. I wanted to build on that rather than forget everything and start all over again from the beginning." When the offer of a cinema role turned up a few months later, he promptly took the opportunity to drop out.
"To the present day, SUMMER STORM is a very special film for me, not just because it was my first for the cinema," Ullmann says of the movie by Marco Kreuzpaintner, in which he played the heterosexual crush of a gay teenager in 2004. "Naturally, because of its subject matter as well. And not least due to the response it triggered with so many viewers." Some fan mail came from as far away as Russia, and according to the actor, there is no other film even to the present day that people want to talk to him about more often. When Kreuzpaintner and he presented their second film together, COMING IN, at the Mardi Gras Film Festival in Sydney 2016, the coming-out drama from 12 years previously was shown again as well. "Everyone in that cinema knew and loved our film – and all of them seemed really grateful and happy for the opportunity to see it again on the big screen. That was a truly wonderful moment."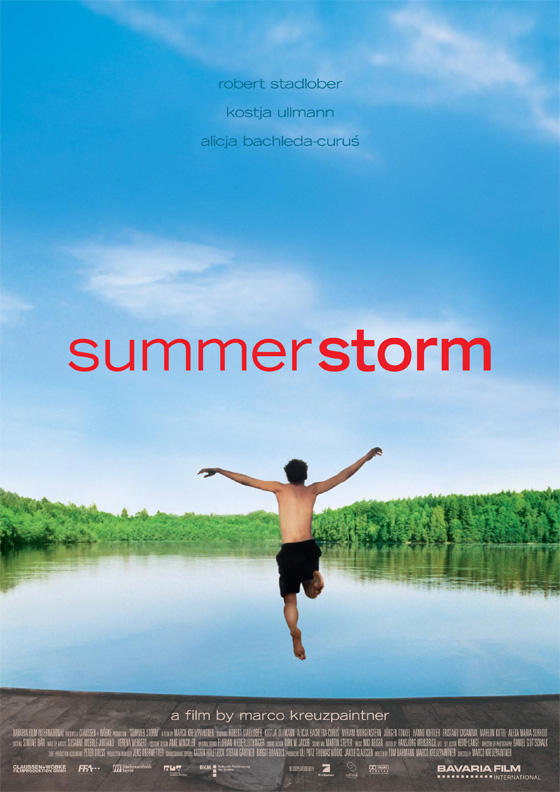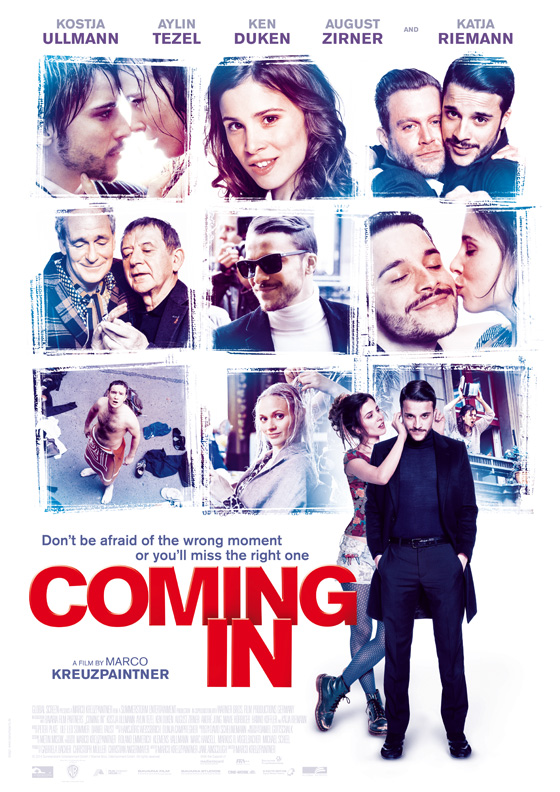 BY contrast to Kreuzpaintner – who promptly exploited the lively interest in SUMMER STORM at the Toronto International Film Festival to realize his first film in the USA – Ullmann remained faithful to German cinema. Comedies with mainstream appeal like SPECIAL ESCORT, SINGLE BY CONTRACT or 3 TURKS AND A BABY became one of his specialties, and he was also involved in the internationally distributed film version of the teenage bestseller RUBY RED and its two sequels. But he faced the cameras for Oskar Roehler as well (SOURCES OF LIFE) and played the leading male role in Angelina Maccarone's drama HOUNDED about a sadomasochistic love affair between a young criminal and his probation officer, which won the Golden Leopard in Locarno 2006.
"I have always tried to avoid being typecast in a specific kind of role. And I am really very glad that the German market offers me such diversity," says Ullmann, who also has an agent in England. "In the end, I'm grateful for every convincing role that I am offered, whether in America, in Germany or anywhere else – that doesn't really matter."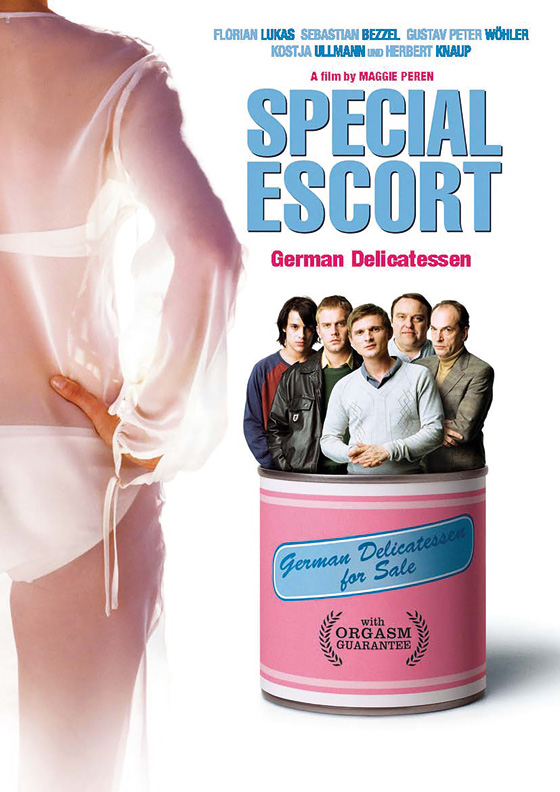 T he actor from Hamburg was brought up bilingually thanks to his mother, who was born in India and grew up in England, and so he has filmed one or two movies in English already: in Budapest he faced the cameras for Ridley Scott's series based on Ken Follett's World Without End, and he also had a small part in Anton Corbijn's A MOST WANTED MAN with Philip Seymour Hoffman.
Ullmann has no fears about getting bored back at home in Germany, anyway. When he is not actually filming (as most recently for Marc Rothemund's MEIN BLIND DATE MIT DEM LEBEN and HAPPY BURNOUT by André Erkau, which are both due for launch in German cinemas in the first half of 2017), he works on developing his own material. Or he can be found in studios working as a voice for animation movies, like THE CROODS or most recently SAM O'COOL – EIN SCHRÄGER VOGEL HEBT AB, for which he won the German Animated Voice Award at the 23rd International Animation Film Festival Stuttgart this past April.
"For me, that's a completely different world," Ullmann says of this aspect in his profession. "All the things you can use your body and face for otherwise suddenly have to be put into your voice. It's incredibly complicated work. I really have the greatest respect for all professional dubbing artists." And he knows just what he is talking about – after all, in this field he also started in a small way: he lent his voice for TV series such as BAYWATCH at the age of only eleven.
Patrick Heidmann