"ITwas really good luck," says producer Robert Marciniak of Munich-based Lieblingsfilm that the production company was busy bringing two book trilogies – Kerstin Gier's Precious Stone Trilogy (RUBY RED, SAPPHIRE BLUE, and EMERALD GREEN) and Andreas Steinhöfel's PASTA DETECTIVES — to the big screen in the last four years. "We found partners from the outset who wanted to join us on this journey of making six films in four years," he recalls.
While distributor Concorde Filmverleih and its production arm Tele München were partners on the fantasy franchise about a time-travelling English schoolgirl in the Precious Stone Trilogy, Lieblingsfilm attracted the German outpost of 20th Century Fox and its local production arm to come onboard the adventures of the amateur sleuths Rico and Oskar.
"Concorde always waited for the box-office figures of each film before committing to the next part of the trilogy, while Fox was prepared to commit to the next PASTA DETECTIVES film after only seeing the rough cut of the previous one," fellow producer Philipp Budweg explains. "We said from the very beginning that the boys playing Rico and Oskar must shoot a new instalment every summer otherwise they will be too old."
Consequently, the third and final part of the PASTA DETECTIVES trilogy — RICO, OSKAR UND DER DIEBSTAHLSTEIN — had started shooting under the direction again of Neele Leana Vollmar before the second film — RICO, OSKAR UND DAS HERZGEBRECHE — had even been released in German cinemas.
"We were pleased that we reached our goal of delivering an authentic adaptation of Andreas Steinhöfel's books and being a commercial success reaching such a wide audience," Marciniak observes. "Of course, the children wanted to see the films because they knew the books or the audio book versions," Budweg adds. "And the parents liked them as well as the teachers who were very positive. In fact, we had a record 100,000 admissions at the 'schools cinema week' for the first PASTA DETECTIVES film."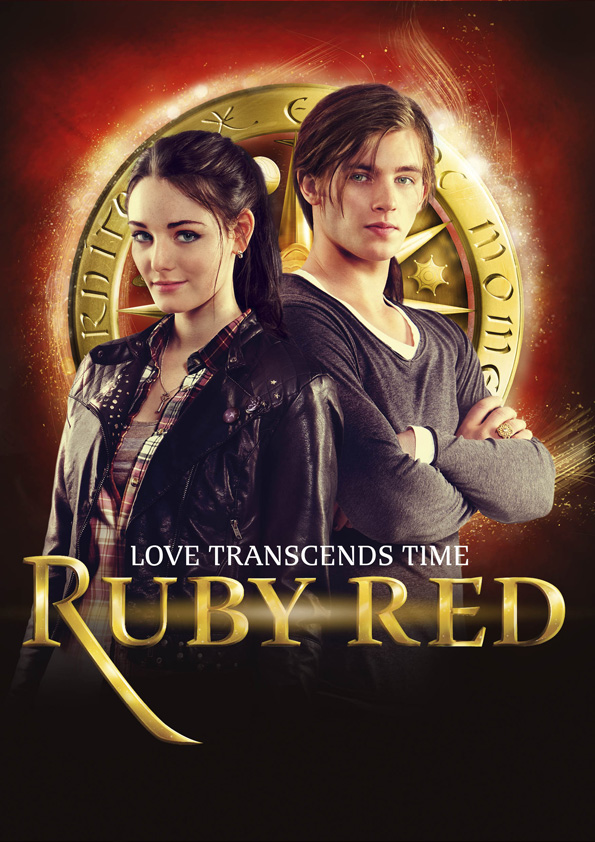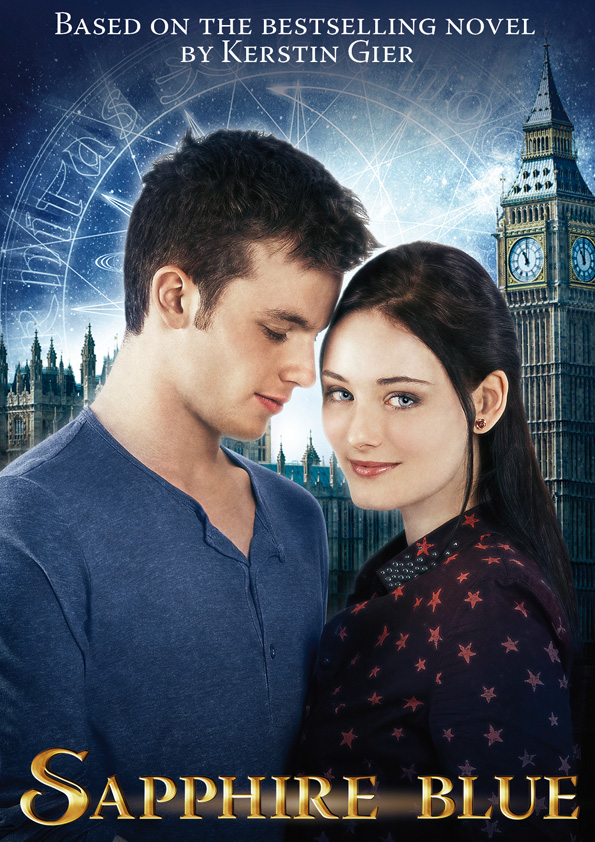 "WE also succeeded in always getting a great cast for all three films," Marciniak continues. "Katharina Thalbach, Moritz Bleibtreu and Milan Peschel — everyone we approached knew the books because they read them to their own children!"
And the producers at Lieblingsfilm have played their own part in helping to create new stars in the world of German cinema through the casting of such up-and-coming talents as Jannis Niewöhner, Maria Ehrich and Laura Berlin in the Precious Stone Trilogy. As Marciniak recalls, there wasn't much discussion when they saw the casting tapes of Niewöhner that he would be the ideal fit for the teenage heartthrob Gideon de Villiers. "He has an incredible presence and radiates such an aura," he says. "So, it's no surprise that Katja von Garnier cast him as the horse whisperer for WINDSTORM 2."
"And we were very proud when Jannis was selected to be one of the European Shooting Stars at last year's Berlinale on the strength of his performance in SAPPHIRE BLUE," Budweg points out.
Although Lieblingsfilm has now completed these two trilogies, it doesn't mean that family entertainment or fantasy are now a closed book for the company. "We have some ideas for family films in development, but we also work in comedies like Marco Petry's PLAYING DOCTOR and more 'adult' subjects like [company co-founder] Johannes Schmid's AGNES which had its premiere in Palm Springs in January," Marciniak declares. "We want to have as broad a base as possible as far as genres are concerned; we don't want to restrict ourselves. To start with, the story must appeal in some way to Philipp and me, then we'll start following it — so, it doesn't matter what the genre is."
Indeed, Lieblingsfilm is now planning to establish a new film franchise for teenagers with Thomas Schmid's successful book series for young people, Die wilden Küken, which has already reached its 10th volume in print. The screenplay for the first film will follow the gang of four girls to Italy and has been written by Schmid along with Nora Lämmermann; Johannes Schmid is set to direct.
"At last year's Berlinale, two Filmakademie Ludwigsburg graduates Andreas Dahn and Vasko Schulz told us about the idea of making a film of Ellis Kaut's Schlupp vom grünen Stern," Budweg continues. "They produced a short mood trailer to introduce the figure of the robot Schlupp. And those few minutes already had so much charm, inventiveness and a distinct personal style that we definitely wanted to get involved in the development of this extraordinary story."
In the meantime, the MFG regional film fund in Stuttgart has granted project development funding, and 2016 will see work progressing on developing the concept for the sets, the character design and the first storyboards as well as working on the screenplay.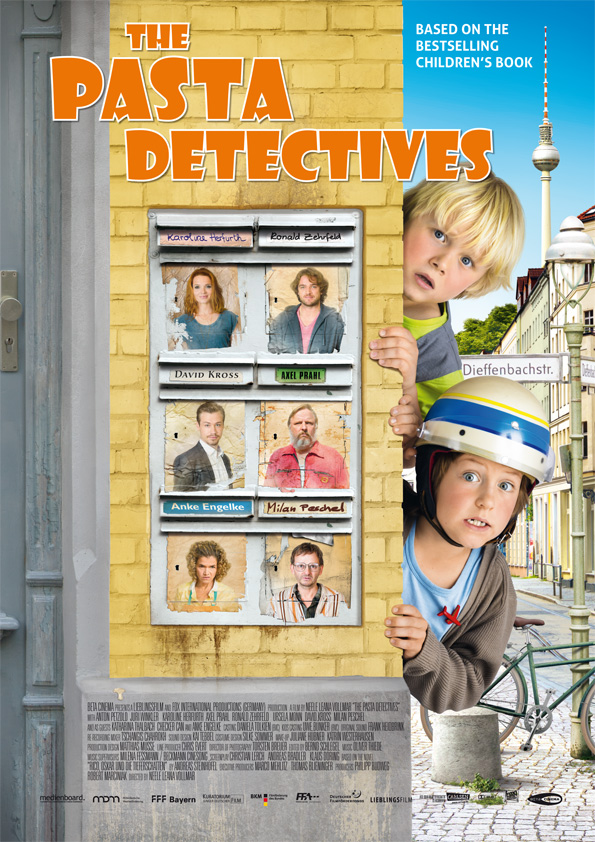 INaddition, the Munich outfit is planning a German-Scandinavian co-production for the children's film MATTI UND SAMI UND DIE DREI GRÖSSTEN FEHLER DES UNIVERSUMS based on Salah Naoura's eponymous novel. True to the tradition of Swedish children's films, the action is rooted in the everyday life of 10-year-old Matti with a story taking such a charming course via absurd entanglements that there won't be a dry eye at the end and it will be sure to appeal to both children and adults.
"We also want to make a humorous comedy about women for women," adds Robert Marciniak. "The talented screenwriter Ariane Schröder has written a refreshingly incorrect comedy, entitled VIER FRAUEN, which has the potential to reach a large audience."
Moreover, the producers are looking to work again in the future with the author Andreas Steinhöfel after their successful collaboration on the PASTA DETECTIVES trilogy. This time round, it will be an adaptation of Steinhöfel's novel Anders which Budweg describes as "a complex portrait of a small German town centered around an 11-year-old boy, which reminds us of the John Irving film adaptations. We are developing this 'thriller about puberty' from the perspective of the adults. Steinhöfel's particular narrative tone had already thrilled us in the children's books about Rico and Oskar. The film ANDERS must draw the viewer into the story and take them on a journey. That's the kind of story we want to tell for the cinema. It's certainly a risk and a challenge, but a real achievement if it succeeds."
In addition, Lieblingsfilm is currently at the financing stage for a children's film project, ALPENBRENNEN, by Tobias Wiemann as a co-production with Bolzano-based Helios Sustainable Films. Budweg met the filmmaker at the Golden Sparrow Children's Film & TV Festival in Gera/Erfurt where his fairytale TV movie VON EINEM DER AUSZOG DAS FÜRCHTEN ZU LERNEN won the Best Actress award in 2015 and was impressed by his skill at directing children.
Written by actress-screenwriter Natja Brunckhorst, ALPENBRENNEN centers on a 12-year-old girl from Berlin sent to a clinic in the Alps to treat her asthma. It's not long before she has legged it from the sanatorium in the direction of the mountains where she meets Bart, a South Tyrolean boy who is tending his family mountain farm after the death of his father. Principal photography is set to ramp up this May-June at locations in Berlin and Italy's South Tyrol.
A summer shoot is also planned for another international project by Lieblingsfilm, TRAUTMANN, about the legendary German-born goalkeeper Bernd 'Bert' Trautmann who was in goal for Manchester City from 1949 to 1964. FFF Bayern's international co-production fund awarded production support for what will be Bavarian director Marcus Rosenmüller's first English-language project.
Martin Blaney