I view it as a great honor, not least after seeing which of my German colleagues have been selected in the past." There is no overhearing the pride in Louis Hofmann's voice when he talks about receiving one of the ten European Shooting Stars awards at the Berlinale 2017. "It's very special to join the ranks of actors like Moritz Bleibtreu or Daniel Brühl, people I looked up to ten years ago."
This award, which is celebrating its 20th anniversary this year, certainly seems fitting in the case of a performer like Hofmann, who is just 19 years old but can still look back on more outstanding roles than many of his older colleagues. But what exactly does he expect from it? "As an actor, of course you are always trying to be seen, and you want people to take notice of you. Not only audiences but also directors, casting directors, and all the others who might be of some assistance in your career," says the young man born in Cologne who now lives in Berlin. "As a Shooting Star at the Berlinale you don't need to worry about all that. You are introduced explicitly to all those people, and obviously you will get noticed."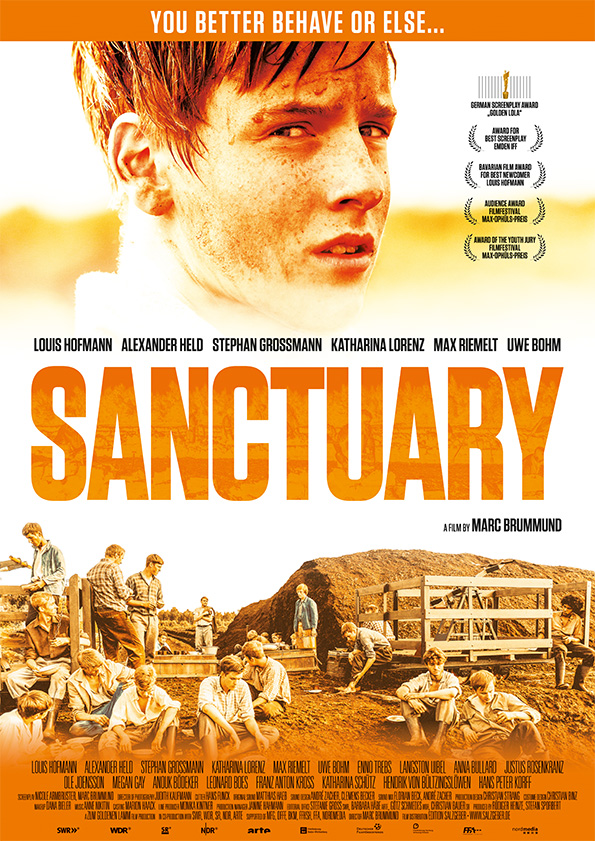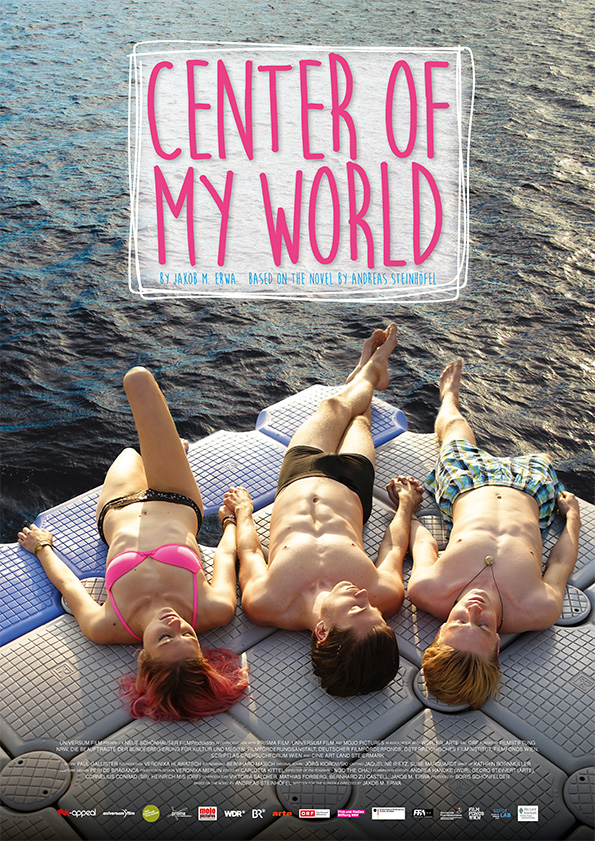 TO be seen – perhaps even as a child, this was the motivation behind Hofmann trying his hand in front of the cameras. At least if you are inclined to view Freudian theories as an explanation, he adds with a laugh, before going on to say: "And yet I'm not really someone who wants to push himself to the fore at all costs. But even at an early age, I enjoyed any opportunity to show what I could do, and the feeling that people were actually looking at me. Precisely because I'm really more of a reticent type otherwise."
After first appearances on regional television and taking small parts in series, he got his first leading role for the cinema in Hermine Huntgeburth's TOM SAWYER at the early age of only 13. It was followed by a sequel, THE ADVENTURES OF HUCK FINN. But it wasn't long before an exciting hobby in the school summer holidays became something more: "The first role I found really challenging was in THE ALMOST PERFECT MAN by Vanessa Jopp. That was the first dramatic role that meant I had to cry, for example. That's when I first caught the bug, as you might say."
Once ambition had struck, he made a smooth and successful transition from child star to adult actor, if not without the occasional worry. "I was concerned about whether I could manage it, certainly," Hofmann admits. "I interrupted filming for a high school year in Australia, but after getting back I was determined to continue pursuing my aim. However, I wasn't sure how to do it, and whether I could pick things up from where I had left them before. But then there was SANCTUARY – and it gave me the courage to carry on regardless."
Marc Brummund's drama about brutal practices at an educational institution in North Germany during the 1960s was shown successfully, not only at the Max Ophüls Prize film festival but also at festivals in Armenia, France, Argentina and Sweden – and it brought Hofmann his first major award. "When I won the Bavarian Film Prize, I knew that I was finally on the right track," he recalls. "The idea of actually making acting into my profession didn't seem quite so unrealistic after that."
And that was not the only prize: he also received the German Actors' Award for SANCTUARY, which was especially important to him, "as nothing feels quite as good, after all, as your colleagues saying that you have done a job well." And for his role as a German prisoner of war in the Danish film LAND OF MINE he not only received prizes at film festivals in Tokyo and Beijing but also the acclaimed Danish critics' award, the Bodil. "To be sitting there among all those great Danish stars like Trine Dyrholm and to receive a prize abroad, that felt quite surreal, it was extremely hard to grasp." Meanwhile, the film by Martin Zandvliet even has a realistic chance of an Oscar® as Denmark's entry in the category Best Foreign Language Film.
Hofmann, who also had a small part in Vincent Perez's film version of the novel ALONE IN BERLIN, modestly explains his seemingly unerring instinct for high-quality, complex parts as "the good fortune to have been offered such incredibly exciting, fantastic films and roles." At the same time, however, thanks to the experience gathered so far, Hofmann knows very well what he is looking for in his work: "In fact, it is often a certain measure of insecurity. When I am reading and I'm not sure whether I can cope with a part, then that is actually a good sign." And as an example, he cites his role as a gay young man in love in CENTER OF MY WORLD by Jakob M. Erwa, which had its world premiere at the Moscow International Film Festival, of all places, in 2016: "That was a part I viewed with masses of respect and even anxiety. But through it I developed yet more ambition and desire to succeed."
Hofmann already has the next roles of this type safely in the bag. He has accepted a supporting role as a hacker in the first German Amazon Prime series YOU ARE WANTED by and with Matthias Schweighöfer. And he is currently facing the cameras alongside Oliver Masucci and Jördis Triebel in DARK, another series production, this time for the streaming service Netflix. In the foreseeable future, therefore, it is unlikely he will have to worry about being seen or getting noticed.
Patrick Heidmann