"Each of our films is a prototype, we never copy and paste," says Jamila Wenske who co-founded the Berlin-based production outfit One Two Films in October 2010 with Sol Bondy and Christoph Lange.
Wenske had studied production at the Film University KONRAD WOLF in Babelsberg, graduating in 2005 with the feature film CHILDREN OF THE MOON and subsequently participated in the German-French Masterclass Atelier Network for European producers, while Bondy had attended the German Film & Television Academy (DFFB) in Berlin where he graduated in 2010 with Jan Speckenbach's feature debut REPORTED MISSING.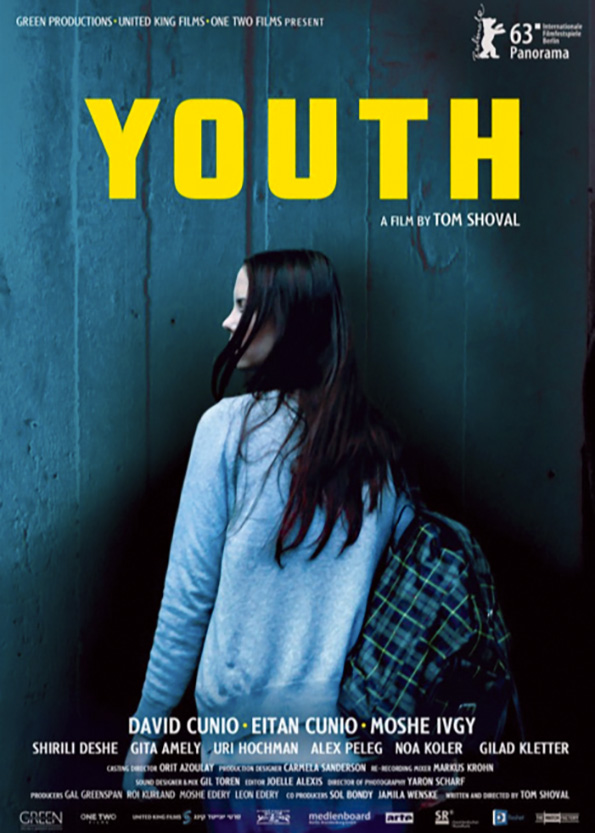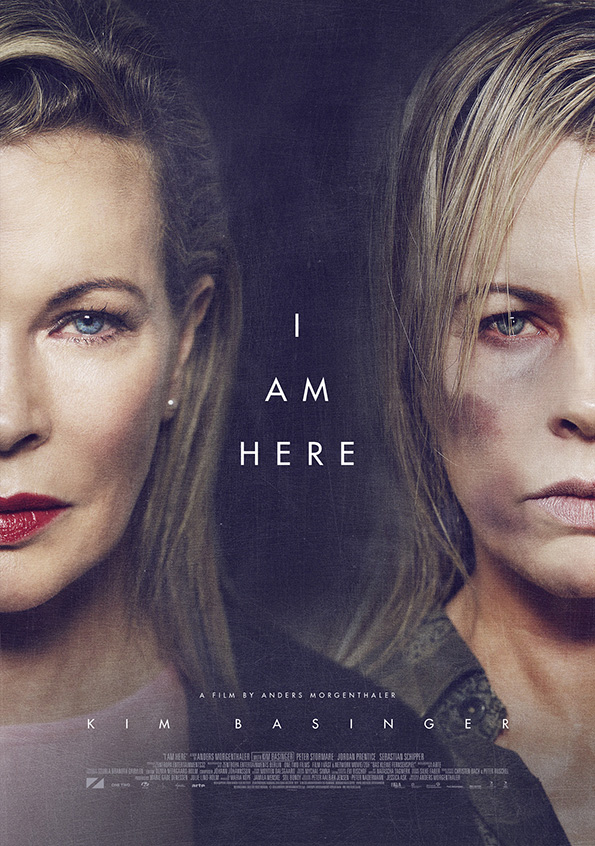 Meanwhile, Christoph Lange brought strategic and entrepreneurial know-how from work­ing at various firms as a management consultant to serve as a silent strategic investor and business angel for One Two Films.
"What has perhaps distinguished us from other production companies is that we gave a lot of thought at the outset," Bondy recalls. "We needed a clear strategy to differentiate ourselves because there is such tough competition in Berlin for funding."
"Jamila and Sol have different strengths as producers," Lange adds. "Jamila had more experience on international productions [including serving as production manager on Hans-Christian Schmid's international co-production STORM] before One Two Films, while Sol is a great networker and a sensational pitcher! My role has basically stayed the same: as the one looking after the business and organizational side," he continues. "But I'd say that Jamila and Sol have both become more rounded producers over the course of these first six years."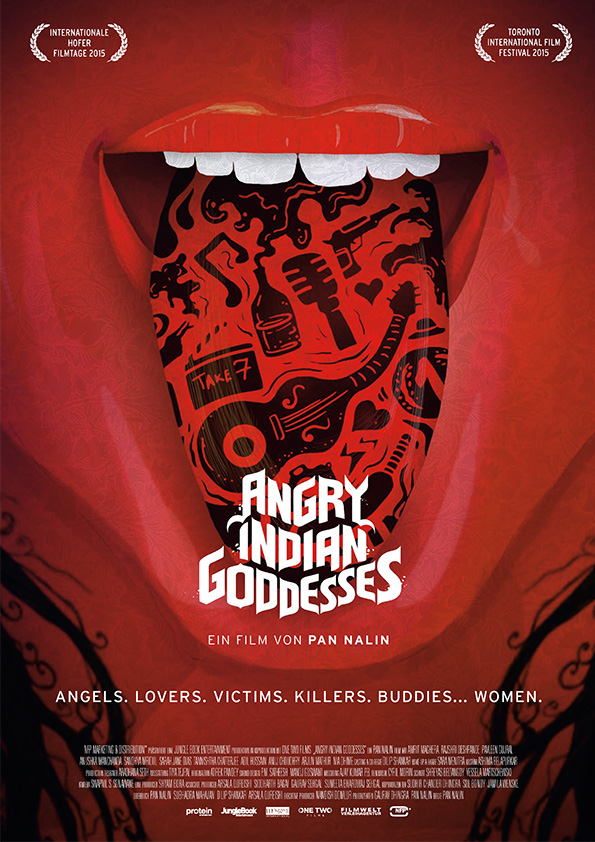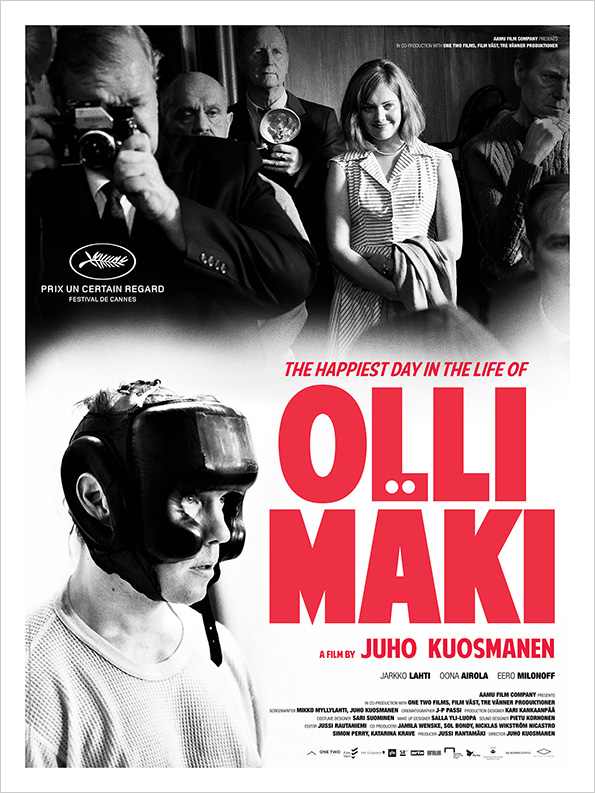 Indeed, the trio are pleased at how the company has been able to establish itself in the German – and wider international – production landscape with six feature films completed and released in the first six years, beginning with the 2012 Max Ophüls audience award winner DOLL, THE FATSO & ME by Felix Stienz, the Israeli-German co-production YOUTH by Tom Shoval, Grzegorz Muskala's television feature debut, WHISPERS BEHIND THE WALL, the Danish-German co-production I AM HERE by Anders Morgenthaler and starring Hollywood actress Kim Basinger, Pan Nalin's Indian-German co-production ANGRY INDIAN GODDESSES, and the Finnish-German-Swedish co-production THE HAPPIEST DAY IN THE LIFE OF OLLI MÄKI by Juho Kuosmanen.
"Tom Shoval's YOUTH was the film which quickly brought us to this international focus," explains Bondy who had been introduced to the Israeli producer Gal Greenspan by a mutual friend at the Berlinale. "They were really astonished that I already knew Tom's shorts when they pitched me YOUTH," he recalls. "But I had been going to festivals with Grzegorz Muskala's short MY FATHER IS SLEEPING and saw Tom's films when I was at a festival in Israel. So, this was a real confidence-building moment for a potential partnership."
When principal photography then began on YOUTH in Israel, One Two Films was simultaneously involved in another international co-production, Anders Morgenthaler's I AM HERE, starring Kim Basinger, Jordan Prentice, Peter Stormare and German actor-director Sebastian Schipper, whose shoot at locations in Hamburg was overseen by Wenske.
And if this was not enough, Bondy was at the time producing Grzegorz Muskala's graduation film from the DFFB, the thriller WHISPERS BEHIND THE WALL, which was produced with pubcaster ZDF as a TV movie. The film had its world premiere in the Bright Future sidebar in Rotterdam in 2014 and was nominated for the prestigious Grimme Award in Germany a year later.
"Each of our projects has its own particular genesis," Bondy explains, pointing out that One Two Films came onboard Pan Nalin's ANGRY INDIAN GODDESSES after he was pitched the project whilst attending the Trans Atlantic Partners program in 2013/2014 (where he also met filmmaker Jennifer Fox and was introduced to her project THE TALE).
"We weren't able to raise finance in Germany for the film but later suggested that we take on the responsibility of re-editing the film in return for a German co-producer credit," he says. "We took the risk personally to invest in the re-edit, but the gamble paid off because the film was then invited to have a Special Presentation in Toronto in 2015," Lange recalls, where it was a People's Choice Award Runner Up and then started a successful career around the international festival circuit, winning the Audience Award in Rome and selling to over 50 territories.
Another project forum – this time, the Torino Film Lab – brought One Two Films' attention to Finnish writer-director Juho Kuosmanen's feature debut THE HAPPIEST DAY IN THE LIFE OF OLLI MÄKI at the end of 2014.
"We loved the story and then set about getting commissioning editors to come onboard," Wenske notes. "We eventually had the commitments in place by the Filmfest in Munich, after explaining that it was a love story rather than 'another boxer film'".
"Apart from working with Juho and his producer on fine-tuning the screenplay, one of our key inputs was to find the right strategy for the film's distribution because we were slightly more experienced than our Finnish partners thanks to the work on ANGRY INDIAN GODDESSES and the other previous films," Bondy adds.
"And the contacts I had built up during my time at the German-French Masterclass meant that we suggested to go for Les Films du Losange as the sales company," Wenske points out.
Kuosmanen's film had its world premiere in Un Certain Regard last year in Cannes, where it won the section's top prize and has since picked up awards at festivals in Chicago and Zurich, among others. Les Films du Losange has closed key territories like the US and China and sold out Europe completely.
In addition, OLLI MÄKI won the European Discovery – Prix FIPRESCI at the 29th European Film Awards in December 2016. And the debut was submitted by Finland as its candidate for the 2017 Academy Award®'s Best Foreign Language Film category.
Meanwhile, 2017 looks like it will be a particularly busy year for One Two Films with five new international co-productions set to come to a festival near you in the coming months.
They range from a renewed collaboration between Bondy and German director Jan Speckenbach in the low-budget production FREEDOM, which was 2 ½ years in the making with Johanna Wokalek and Hans-Jochen Wagner in the leads, to serving as the German production partner on Jennifer Fox's fiction feature debut, the autobiographical investigative thriller THE TALE, with Laura Dern and Ellen Burstyn; Hungarian filmmaker Balint Kenyeres' Morocco-set debut HIER; Isabelle Coixet's adaptation of Penelope Fitzgerald's THE BOOKSHOP; and Icelandic director Hafsteinn Gunnar Sigurdsson's UNDER THE TREE.
In addition, Wenske and Bondy have closed the financing for THE MOST BEAUTIFUL COUPLE, the next feature project by Sven Taddicken, whose ORIGINAL BLISS was screened and awarded in competition at Karlovy Vary last year. WDR and ARTE are onboard as broadcasters for what Bondy calls "a passion project" for Taddicken with France's Arsam International as a co-producer.
On top of that, One Two Films is expecting a green light for a second collaboration with Tom Shoval on his second feature SHAKE YOUR CARES AWAY, starring the French actress Bérénice Bejo, which the partners had recently pitched together at the Torino Film Lab.
So, One Two Films is definitely one to watch in the future!
Martin Blaney