"Never accept the horizon" — that's the motto Oliver Rihs and René Römert took to heart when they set up their production house Port-au-Prince Film & Kultur Produktion in 2008 as a "harbor for travelers united by a single passion — film!"
With their idea of a "Creative Factory", they wanted to provide fellow professionals from the film industry with a platform for the animated exchange of ideas "to make films that entertain and inspire their audience. Films that dare to be different, be it in terms of content, visually, or in the way they are created."
In 2010, Rihs and Römert were joined by the creative producer/dramaturg Melanie Möglich and Jan Krüger as partners, with Krüger taking over sole responsibility of manag­ing the production activities from April 2014.
"From the very outset, the idea of a harbor and creative factory was something that I welcomed with open arms," recalls Krüger, who studied Production at the University of Film & Television (HFF) in Babelsberg. "Everyone who comes into this harbor should have the freedom to realize their project as they desire and along with other people they meet here." He points as illustration to the example of Edward Berger's last feature film JACK which won the Silver Lola for Best Feature Film at this year's German Film Awards in June and was also nominated for Best Screenplay and Best Director. "JACK turned out so well because both Eddie and his co-author Nele Mueller-Stöfen as well as the cinematog­rapher Jens Harant were able to realize the film with that necessary freedom which we could give them at Port-au-Prince," he ob­serves.
After premiering in the Berlinale's Competition in 2014, JACK was sold to 10 territories worldwide and, to date, has opened theatrically in France, Spain and Japan, in addition to the release by Camino Filmverleih in Germany.
The company's output is eclectic, moving from Oliver Rihs' comedies BLACK SHEEP and DANCING LANZELOT to such documentaries as Noel Dernesch and Moritz Springer's award-winning JOURNEY TO JAH — now available in 80 territories on iTunes — and Olli Waldhauer and Farid Eslam's ISTANBUL UNITED which premiered in Karlovy Vary's competition last year.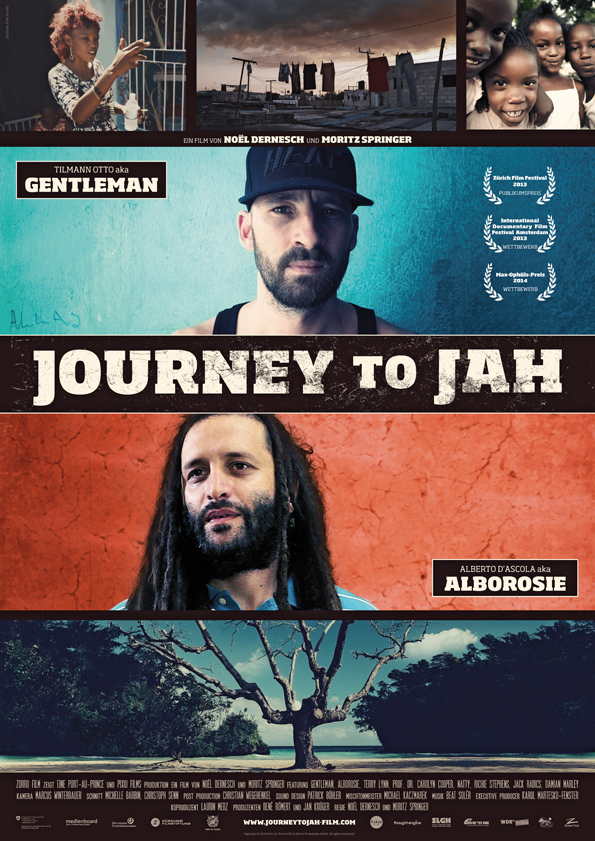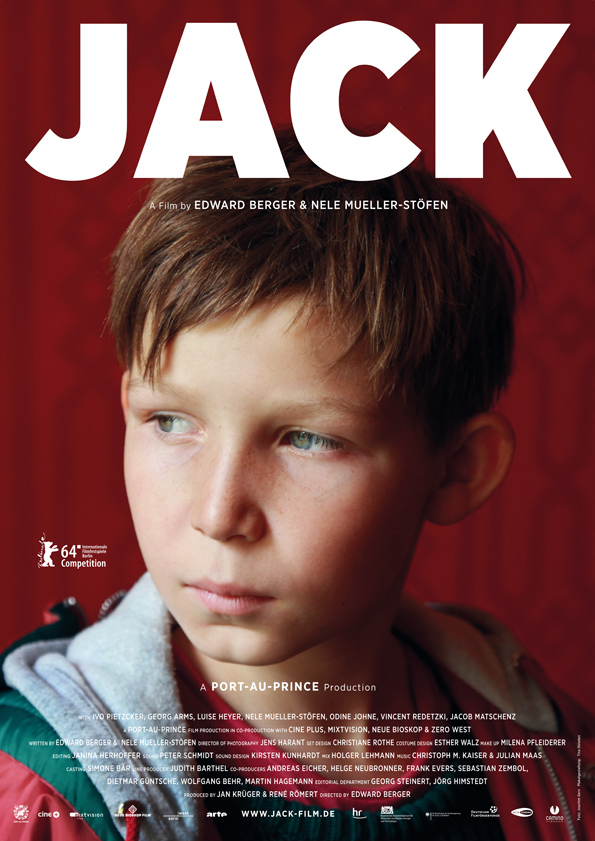 Moreover, following the harbor analogy, Port-au-Prince also provides "shelter" for a growing number of filmmakers and pro­ducers. A new arrival is writer-director Hannes Stoehr, known for such films as BERLIN IS IN GERMANY, BERLIN CAL­LING, and GLOBAL PLAYER, who is now develop­ing a "political love story" based on true events between an American and a German woman in Bavaria. Entitled ANNA, the project has already received script funding and is set to shoot next year.
And Martin Persiel is in development on a futuristic vision of Brazil in the year 2035 in KOLIBRI, centering on a girl and her terminally ill and mentally disturbed brother Hummingbird as they make one final journey to find untarnished nature as it was in their childhood.
In addition, Krüger is working with Cyril Tuschi on the long gestating LEAKS (working title) which has seen cooperation from Julian Assange from his bolthole in the Ecuadorean Embassy in London. "After another film appeared on this subject, we completely restructured the development," Krüger recalls. "The action is now set in Germany and the story will focus more on the reasons behind becoming a whistleblower."
This summer will already see principal photogr­aphy beginning on Oliver Rihs' new feature, DER AFFENKÖNIG, with an impressive cast line-up including Hans Jochen Wagner, Marc Hosemann, Julie Böwe, Oliver Korittke and Samuel Finzi. "Ten years after his debut BLACK SHEEP, Oliver returns to the lowdown Berlin characters which populated that film and has them coming together — this time with their families in tow — in a pictur­esque part of France."
The international dimension is also reflected in another project the company is developing, this time with the Italian production outfit Echo Film which was co-founded by the late Karl "Baumi" Baumgartner and is now managed by Andreas Pichler in Bolzano. ÖTZI — DER MANN AUS DEM EIS (working title) will be directed by Felix Randau (co-author with Martin Persiel of KOLIBRI) and will feature Jürgen Vogel as the victim of the world's longest ever unsolved crime story from 5,000 years ago. "We are planning ÖTZI to be a film coming out of Europe that is relevant for the whole world," Krüger explains. "After all, the museum about Ötzi attracts some 3 million visitors a year, so this story is very well known internationally. He was on the front covers of Der Spiegel and Time and as far afield as Japan." Development support came from South Tyrol's BLS regional fund and the project was one of the first recipients of the newly created German-Italian Co-Development Fund.
Apart from overseeing Port-au-Prince's production activities, Krüger was also instrumental in setting up the distribution arm Port-au-Prince Pictures in 2012. "I've always found it important to follow what happens to the films after they are completed and to learn how you reach those audiences who are not necessarily the core cineaste target group," he adds. "However, it was hard to wear both the production and distribution hats," Krüger admits, "and I had the great fortune in finding Leila Hamid to take over the running of the distribution arm." Hamid worked for seven years as Head of Marketing at X Verleih with responsibility for handling campaigns on films as diverse as MichaelHaneke's THE WHITE RIBBON and the Oscar®-winning AMOUR and Jan-Ole Gerster's OH BOY.
While the distribution arm handled in-house productions such as BLACK SHEEP and DATING LANZELOT and the documentary ISTANBUL UNITED, the modest portfolio has expanded to include such titles as Tom Shoval's Berlinale entry YOUTH and Rick Ostermann's WOLFSKINDER which premiered in Venice and won the Bernhard Wicki Peace Prize — The Bridge as well as the Best New Director trophy at the New Faces Awards in June.
Meanwhile, the decision to pick up the Bul­garian thriller TILT for German cinema release came after Krüger met the producer Borislav Chouchkov when they were both participating in the EU-funded producers training program Ateliers du Cinéma Européen (ACE). One thing led to another and Krüger joined forces with Chouchkov to launch the Leipzig-based elemag pictures which is managed by Bulgarian-born Tanja Georgieva and concentrates on producing documentaries. A case in point is the outfit's latest production, ONCE UPON A DREAM – A JOURNEY TO THE LAST SPAGHETTI WESTERN by Tonislav Hristov, which had its international premiere at the Karlovy Vary International Film Festival at the beginning of July.
Future releases by the distribution arm will include Theresa von Eltz's 4 KINGS by C-Films about a Christmas with a difference for four teenagers spending the holidays in a psychiatric clinic, starring Jella Haase, European Shooting Star Jannis Niewöhner and Clemens Schick, SCHROTTEN by the pro­mising director Max Zähle who previously won the Student Oscar© for his film RAJU, and Rihs' DER AFFENKÖNIG, among others.
"We are currently in negotiations with a strong partner for booking and billing for a long-term partnership to handle our films," Krüger reveals. "DER AFFENKÖNIG has a great crossover potential, especially when you see that we should be able to build on the following for Oliver's debut BLACK SHEEP. The film was released with only seven prints and reached nearly 100,000 cinema-goers."
And if you're wondering why the company chose Port-au-Prince for its name, Krüger has a romantic explanation: "the founders thought that the name covered numerous elements: suffering, beauty of the landscape, the earthquake, struggle for survival, love and hope — and the place was swarming with pirates. What's more, it's has been a name that people can remember easily," he says.
Martin Blaney